Meet Our Team
Click on the links below to view each profile: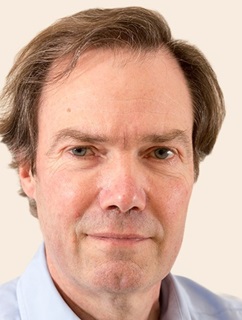 Dr Oni has a nursing, midwifery and health visiting background and has been in the specialist field of haemoglobinopathies for over thirty years. She is service director for the Brent sickle & thalassaemia Centre and has responsibility for the NW regional newborn screening and counselling service and clinical lead for integrated specialist acute and community care at London North West University Healthcare (LNWUH) NHS Trust, which provide care in three acute care hospitals and specialist community care in the boroughs of Brent, Harrow, Bedford, Ealing and Hillingdon. She is clinical lead and supervisor for specialist nurses, midwives and health visitors in LNWUH and community nurses in the boroughs represented in the NW London Sickle & Thalassaemia Clinical Network.

Dr Oni is a qualified Lecturer in Community Health Nursing (LHV) and a Nurse Tutor (NT). She was and continues to be instrumental in the development of specialist services locally, nationally and internationally, having contributed extensively to the development of policies, guidelines, protocols and multidisciplinary education. In 1989 she co-developed the first professionally accredited specialist training in the UK, delivered the programme as lead lecturer at King's College London University where she continues to teach as honorary lecturer.

Dr Oni was a key member of the UK governments Human Genetics Commission; is currently on the steering group of the NHS National Antenatal & Newborn Sickle Cell & Thalassaemia
Screening programme, member of the NHS England Haemoglobinopathy Clinical Reference Group, Chair of the Sickle & Thalassaemia Association of Nurses, Midwives and Allied Professionals (STANMAP), a member of the England Chief Nursing Officer BME strategic Advisory Group and a Senior Fellow of the Inaugural Class of the Nigeria Leadership Initiative (NLI) International. In 2004 Dr Oni was awarded an OBE for services to the NHS.

Dr Oni has developed several protocols, guidelines and booklets; she is lead author of the 'Sickle Cell Disease Parents' Handbook which is distributed nationwide to all parents of newly diagnosed babies and children.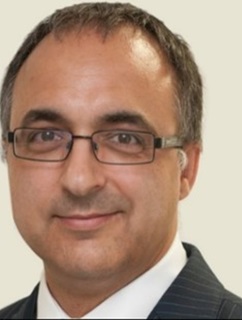 Professor Josu de la Fuente, Pediatric Consultant
Prof. Josu de la Fuente is the Clinical Lead for Paediatric Specialties at Imperial College Healthcare NHS Trust, where he directs the Blood and Marrow Transplantation Programme and leads the Service of Paediatric Haematology. He is a Senior Lecturer in Haematology at Imperial College London.

Prof. Josu de la Fuente completed his general training in paediatrics in different hospitals in London and following membership of the Royal College of Paediatrics and Child Health, he trained in haematology at Imperial College and Great Ormond Street Hospital achieving membership of the Royal College of Pathologists. During this time he developed an interest in red cell disorders, bone marrow failure and transplantation. After a period of research in human developmental haemopoiesis as an MRC Clinical Research Fellow leading to a PhD, he was appointed in 2006 to lead the paediatric Blood and Marrow Transplant Programme at St. Mary's Hospital, which specialises in transplantation for haemoglobinopathies and bone marrow failure, and has been innovative in the use of alternative donors. He has also developed a unique clinical and research programme for Diamond Blackfan anaemia patients and is part of the iBFM Study Group steering committee for chronic myeloid leukaemia. He is a member and haematology lead in the Paediatric Medicine Clinical Reference Group of NHS England developing national standards of care.

Prof. de la Fuente is a Fellow of the Royal College of Physicians of London, the Royal College of Physicians of Ireland, the Royal College of Paediatrics and Child Health and the Royal College of Pathologist. He is a member of the British Society for Haematology, the American Society of Haematology, the American Society of Paediatric Haematology/Oncology, the American Society of Blood and Marrow Transplantation, the European Haematology Association and European Society for Blood and Marrow Transplantation.

He has expertise in iron management. He specialises in blood disorders, sickle cell disease, thalassemia immune destruction of blood cells (immune thrombocytopenia, autoimmune haemolytic anaemia, autoimmune neutropenia, etc), platelet disorders, clotting abnormalities and thrombosis, and transfusion issues.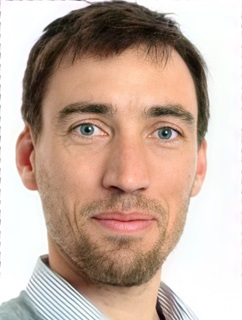 Dr. Frédéric B. Piel, Lecturer in Epidemiology
My research uses rigorous spatial quantitative methods to study a range of epidemiological questions related to non-communicable disease, global health and low- and middle-income countries.

I am a leading expert of the epidemiology and health burden of sickle-cell disease and other haemoglobinopathies. I assemble contemporary evidence to inform public health policies in order to better prevent and manage these disorders, and ultimately improving the quality of life of patients.

I am particularly interested in applying small-area methods to study environment-health associations in cystic fibrosis and other diseases within the UK Small Area Health Statistics Unit (SAHSU). I am a member of the MRC Centre for Environment & Health (CEH). I am involved in several key projects of the NIHR Health Protection Research Units (HPRU) in Chemical & Radiation Threats and Hazards (CRTH) and in Environmental Exposures & Health (EEH), in collaboration with Public Health England (PHE).

I am also the Director of the Joint Academic Career Development Programme of the MRC CEH and HPRUs EEH/CRTH, in collaboration with PHE, the MRC Toxicology Unit (Cambirdge) and Kings College London. I am a mentor in the School of Public Health at Imperial College London.

My work was published in prestigious medical journals including The New England Journal of Medicine, The Lancet, The Lancet Global Health and PLOS Medicine.

I am a member of the Editorial Board for the Transactions of the Royal Society of Tropical Medicine & Hygiene and for the Journal of Zhejiang University-SCIENCE B (Biomedicine & Biotechnology).

I am Fellow of the Royal Geographical Society (FGRS) and of the Royal Society of Tropical Medicine & Hygiene (RSTMH).
MPharmS, MBChB, MRCP, FRCPath
Dr Okoli's interest in red cell haematology began as a pharmacist at King's College Hospital, London. In this role, he completed a lab-based project to identify genetic factors that influ-enced the response of sickle cell patients to opioid analgesia.
After obtaining his undergraduate medical qualification from Glasgow University in 2005, he went on to complete his haematology training in South West London, based mainly at Guy's & St Thomas' Hospitals. He subsequently undertook a one-year Research Fellowship in rare anaemias at the Weatherall Institute, Oxford, before embarking on his PhD investigating treatments for G6PD deficiency. Following this he also undertook locum posts in red cell haematology at large teaching hospitals in South London.
Dr Okoli has recently been appointed a Consultant at Hammersmith Hospital, Imperial College Healthcare NHS Trust, with a specialist interest in red cell disorders. His main area of practice are in the fields of haemoglobinopathies, rare anaemias and general haematology. He is involved in several clinical research trials in this field and teaches on post-graduate courses, deanery training days and to patient groups in this area.
He is an active member of James Lind Alliance. Funded by the NIHR, this steering group sets priorities for rare inherited anaemias aimed at stimulating research. He also contributes to national guidance from the British Society of Haematology.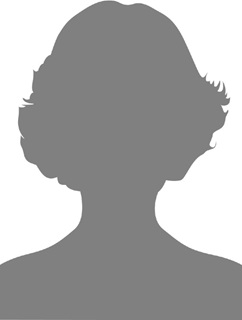 London North West University Healthcare NHS trust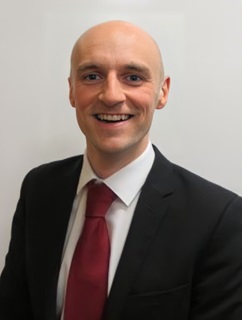 Ralph joined the NHS in the summer of 2012 having previously been involved in renewables and the oil industry having achieved a degree in environmental sustainability. He then advanced to the role of the Quality Manager for Clinical and Paediatric Haematology at Imperial College Healthcare NHS Trust where he worked closely with the Bone Marrow Transplant, Haemophilia and Haemoglobinopathy teams in supporting them to exceed regulatory compliance. Ralph supported the work of the Northwest London Sickle Cell and Thalassemia Network and managed the network prior to becoming the HCC Network Manager.

Ralph joined the Haemoglobinopathies peer review teams in 2019 to review quality and management structures of services.
As part of the Covid-19 pandemic Ralph has worked on the national data collection effort for those patients with Haemoglobinopathies alongside Professor Layton, Professor De la Fuente and Doctor Sohal.


Eni Joined the NHS early 2021 and has helped in creating all social content and arranging patient meetings/events.