Blood transfusions gave me an extra 24 hours with my dying mum - now I give blood in her memory
A London woman from Walthamstow was inspired to give blood after she was able to say goodbye to her mother thanks to blood transfusions. Vanessa Davis, 24, had seen her mum's health start to deteriorate over a period before March 2021 but didn't know what was to come.

Vanessa and her mum were best friends. Living with Vanessa's dad and younger sister, they had all grown up together in Walthamstow, East London. Vanessa, an assistant psychologist, couldn't then imagine what was to come for them in 2021 when their life was turned upside down.


On the 16th of March 2021, Vanessa got a call from the hospital her mum was staying in saying that she had been taken into emergency surgery. Vanessa had noticed earlier that month that her mum had developed jaundice, a condition where your skin or the whites of your eyes turn yellow. It is usually an indicator of something serious and may indicate that something may be wrong with your liver.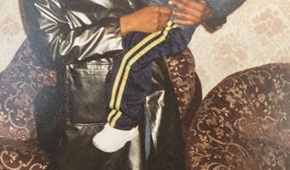 Vanessa spoke to MyLondon, she said: "My mum was deteriorating physically for around four months and then I noticed she was showing signs of jaundice. We took her to the hospital and on the 16th of March, we got a call from the hospital saying that she had a liver biopsy which had led to a massive internal haemorrhage. She had to undergo emergency surgery where she needed around 10 litres of blood transfused.

"Nobody knew if she would make it because she was losing so much blood. If they didn't keep transfusing blood she wouldn't have made it off the table. She lost nearly double the amount of blood she got over six hours and it worked. She managed to make it back to the intensive care unit. Without the transfusion and the blood, she wouldn't have made it off."

The next few days Vanessa's mum, Cynthia, was in intensive care at Whipps Cross Hospital. Vanessa and her dad would visit in full PPE as Covid-19 measures were still in place in hospitals. Being able to see her mum, even in intensive care, was a priceless moment for her dad and herself and one she'll cherish forever.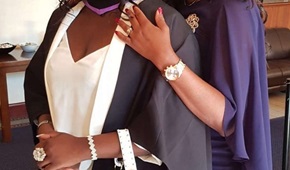 On March 21, Cynthia passed away in hospital at the age of 46. Vanessa had lost her best friend who raised her and the person who she confided in the most.
She said: "Being able to see my mum, by her bedside, was special for me. I even had to sneak in (due to restrictions) to be able to give her one last hug. She was able to get an extra 24 hours to live thanks to those transfusions and that gave me a chance to say goodbye to her. If she died on the table, I would never have got that chance. Saying goodbye to somebody by their bedside compared to saying goodbye to their lifeless body isn't the same thing at all so I am grateful I got that chance.
"I was always conscious and strictly obeyed Covid guidelines but I had to give her that hug.If I didn't, I would never have gotten to hug her before she died and I will always appreciate that. It was dreadful when she passed, she was my best friend. I was inconsolable for a long time and very miserable. My dad and younger sister took it equally hard - he was with me when we said goodbye and I knew he was hurting but he never showed it." Continue....