Clinical Trials & Research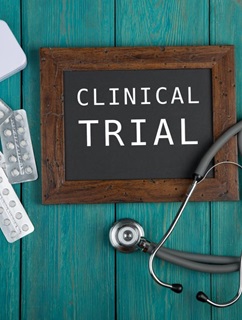 A clinical trial is a research study that is done to find out if medical treatments can improve people's health. A medical treatment can be a drug, medical device, medical procedure, or a change in a person's behavior such as diet or exercise. People who take part in clinical trials are volunteers. They are also called "participants."
There are many clinical trials available for people living with sickle cell disease, and patient participation plays a pivotal role in the development of new medicines to help
treat this devastating condition. CSL Behring is a global biotherapeutics leader driven by their promise to save lives. They meet patients' needs using the latest technologies to develop and deliver innovative biotherapies that are used to treat serious and rare diseases. CSL Behring is running a Phase 1 study for adults with sickle cell disease.
CSL Behring's mission is to discover, develop and deliver innovative therapies that improve our patients' quality of life. Their scientists and researchers are recognized for their contributions to developing breakthrough medicines that have the potential to help millions of patients worldwide. CSL Behring are grateful to the patients, volunteers and researchers who participate in clinical trials to help them better understand diseases and improve the future of public health.

click the link to view the trial https://www.ststn.co.uk/wp-content/uploads/2021/04/CSL-Behring%e2%80%98s-HEMOPEXIN-FIRST-IN-HUMAN-2021-SSS.pdf
To find a clinical trial to join click here