Covid-19 Coping Strategies and advice
This information has been provided to answer some of the questions you may have about travelling with sickle cell during Covid-19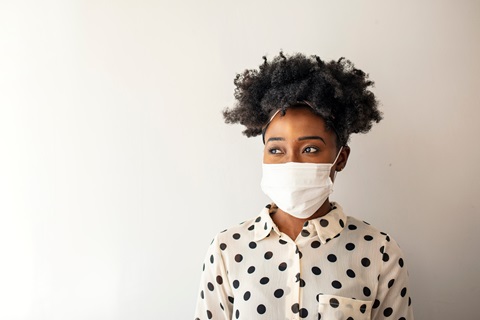 Covid-19 is an illness caused by the virus called coronavirus. The symptoms can be high fever and/or new and continuous cough. Other symptoms might include loss of smell and taste.
As of January 20th 555 people had been reported with proven or suspected Covid-19. Of these, 464 were adults and 91 children. Most had sickle cell disease, and some thalassaemia and rare inherited anaemia patients were also affected, and the severity in all patient groups were similar.
Two thirds of all the patients are managed at home and most cases have been clinically mild. Very few children have been infected and very few of them have required respiratory support. Children with sickle cell anaemia, thalassaemia and rare anaemias who do not have other risk factors, do not seem to be at increased risk of having severe disease.
People at high risk from coronavirus (Covid-19) are no longer required to stay at home (shield). However there are still things you can do to keep yourself safe. During the autumn and winter months the government advised people who are "clinically extremely vulnerable" to take a supplement of Vitamin D every day to support general health and in particular for bone and muscle health. It is important to be aware of the ways to stay fit and healthy. This includes eating plenty of fruit, fresh vegetables and food rich in vitamin D. Taking regular exercise improves not only the physical and mental health bit it also improves mood.
If you are taking hydroxycarbamide or iron chelators (drugs to remove excess iron), it is important that these ARE continued. Your centre of care will make arrangements to monitor this treatment through the hospital or your GP. There is no evidence these drugs affect the risk of Covid-19, however there is some concern that anti-inflammation pain killers like ibuprofen might make the coronavirus worse. Therefore during the Covid-19 outbreak it is recommended that you take paracetamol unless you have an allergy to it.
Covid-19 vaccines in the UK have been shown to be effective with a good safety profile.
Evidence on COVID-19 vaccines is being continuously reviewed by the World Health Organization and the regulatory bodies in the UK, USA, Canada and Europe.
No vaccines are 100% effective so it is important to continue to follow current national guidance.
To protect yourself and your family, friends and colleagues, you MUST still:
• practise social distancing
• wear a face mask
• wash your hands carefully and frequently
• open windows to let fresh air in
• follow the current guidance
You can find some advice on coronavirus and Sickle-cell disease at - Sickle Cell Society
Below are some more links with detailed information for people at high risk.

Covid-19 and Pregnancy information - Royal College of Obstetricians and Gynaecologists
Haemoglobinopathy & Covid-19 infographic from the National Haemoglobinopathy Panel - Haemoglobinopathy & Covid
Covid-19 vaccination information in community languages from NHS England and NHS Improvement - Vaccine Information
Getting the Covid-19 vaccine Sickle Cell patient stories - Covid-19 Vaccine Video
Updated advice to clinicians regarding COVID-19 in patients with haemoglobinopathies and inherited rare anaemias - HCC's Covid Update
The Royal College for Paediatrics and Child Health has regularly updated guidance on shielding, most recently on 22.09.20 - Shielding Guidance
COVID-19 guidance on clinically extremely vulnerable children and young people - Vulnerable children and young people
Advice for people at high risk from coronavirus - Clinically extremely vulnerable
Youtube links
COVID-19 vaccine spotlight on sickle cell disease - link
Getting the COVID-19 Vaccine: Sickle Cell Patient Stories - link